Atticus Finch. "Stand Up. Your Father's Passing".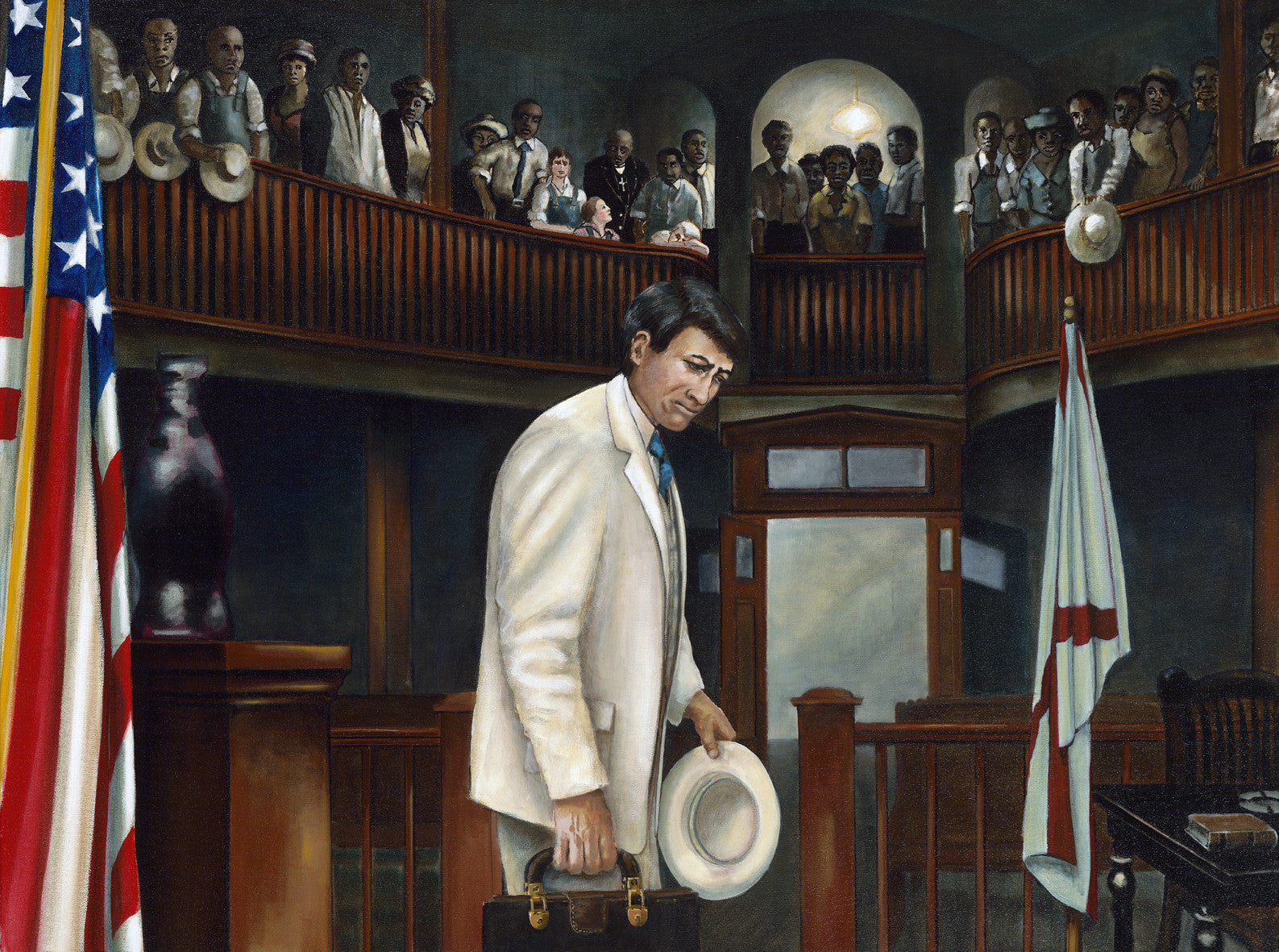 Description
MISS JEAN LOUISE, STAND UP. YOUR FATHER'S PASSIN'.
Atticus Finch leaves the Maycomb Court House after the jury conviction of Tom Robinson. The most poignant moment in the great American classic To Kill A Mocking Bird.
10 A7 blank note cards, bled to the edge on white glossy card stock. Descriptive text on back. Packaged with eggshell envelopes in crystal clear top box with silver elastic loop.
Discounts on orders of over 100 cards.    Please contact us for details.