Anthracite Coal Miner's Strike. Scranton, PA. 1902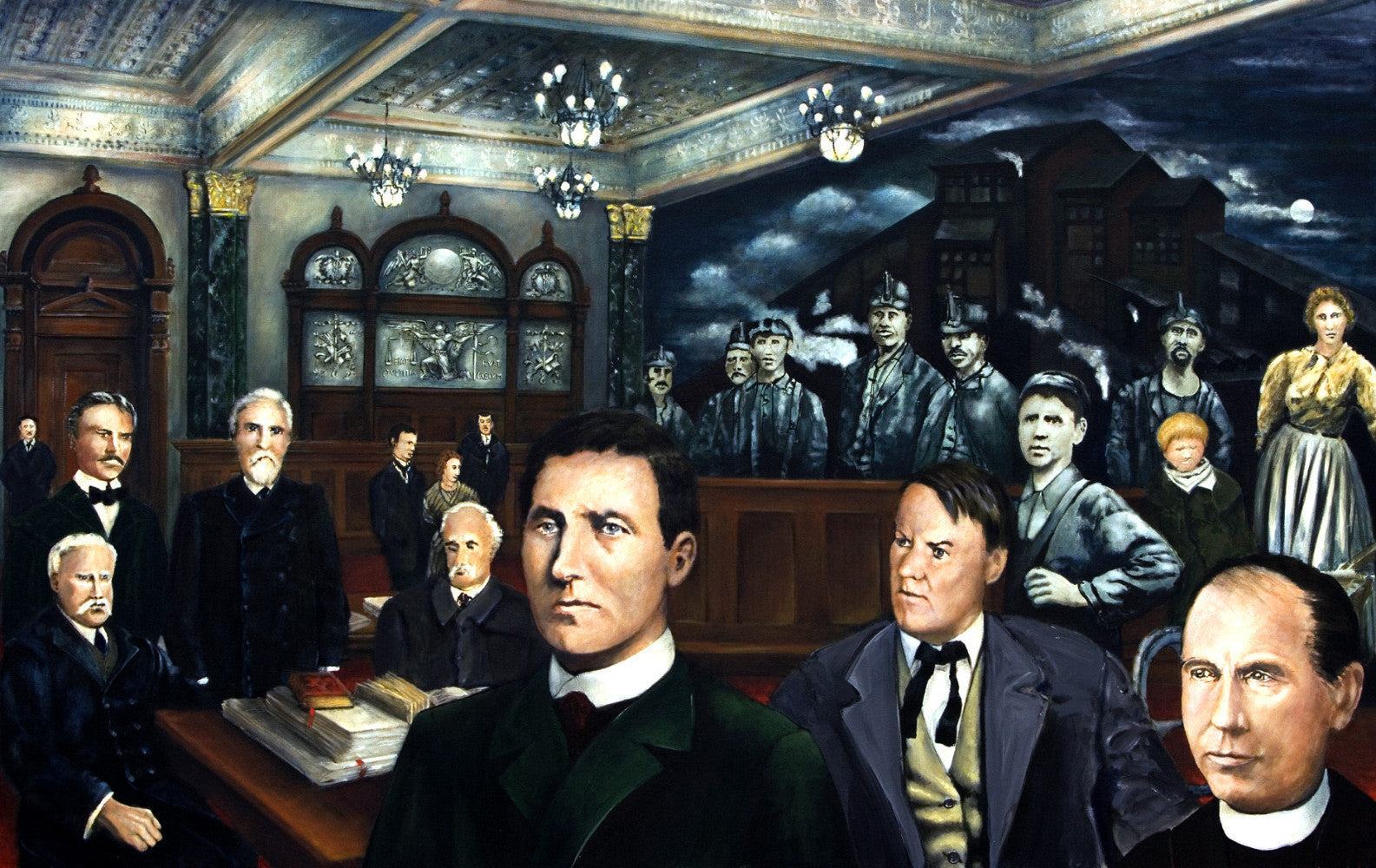 Description
THE GREAT ANTHRACITE COAL STRIKE
LACKAWANNA COUNTY COURT HOUSE, 1902
Fiat justitia ruat caelum


May justice be done though the heavens fall.
John Mitchell, UMWA President, Clarence Darrow and Rev. John J. Curran
present the miner's case to the Anthracite Coal Strike Commission, the first impartial
intervention by the federal government in a labour dispute.
Museum quality giclee print on German etching paper. Image size 16" x 25" with 2.5" white border. Edition of 25 only. Signed and numbered by the artist. Certificate of authenticity and framing suggestions. Packaged in crystal envelope and custom made cardboard folder.