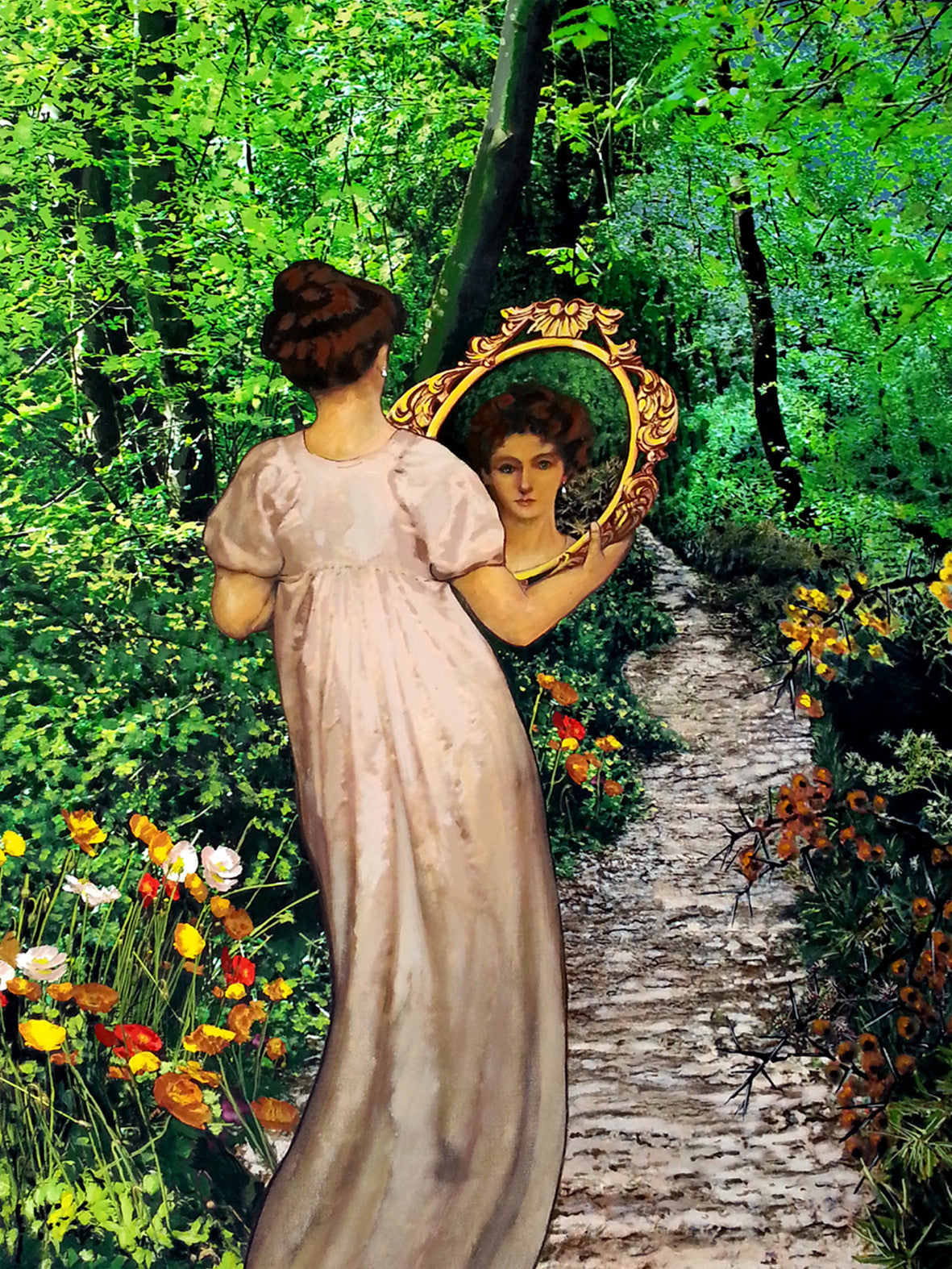 Description
CONSCIENCE
Even when there is no law there is conscience.
Reflected in her mirror she walks a narrow path bordered with flowers and thorns, between the way of an all too easy moral sense and the difficult route of a still and quiet conscience.
10 A7 blank note cards, bled to the edge on white glossy card stock. Descriptive text on back. Packaged with eggshell envelopes in crystal clear top box with silver elastic loop.
Discounts on orders of over 100 cards.    Please contact us for details