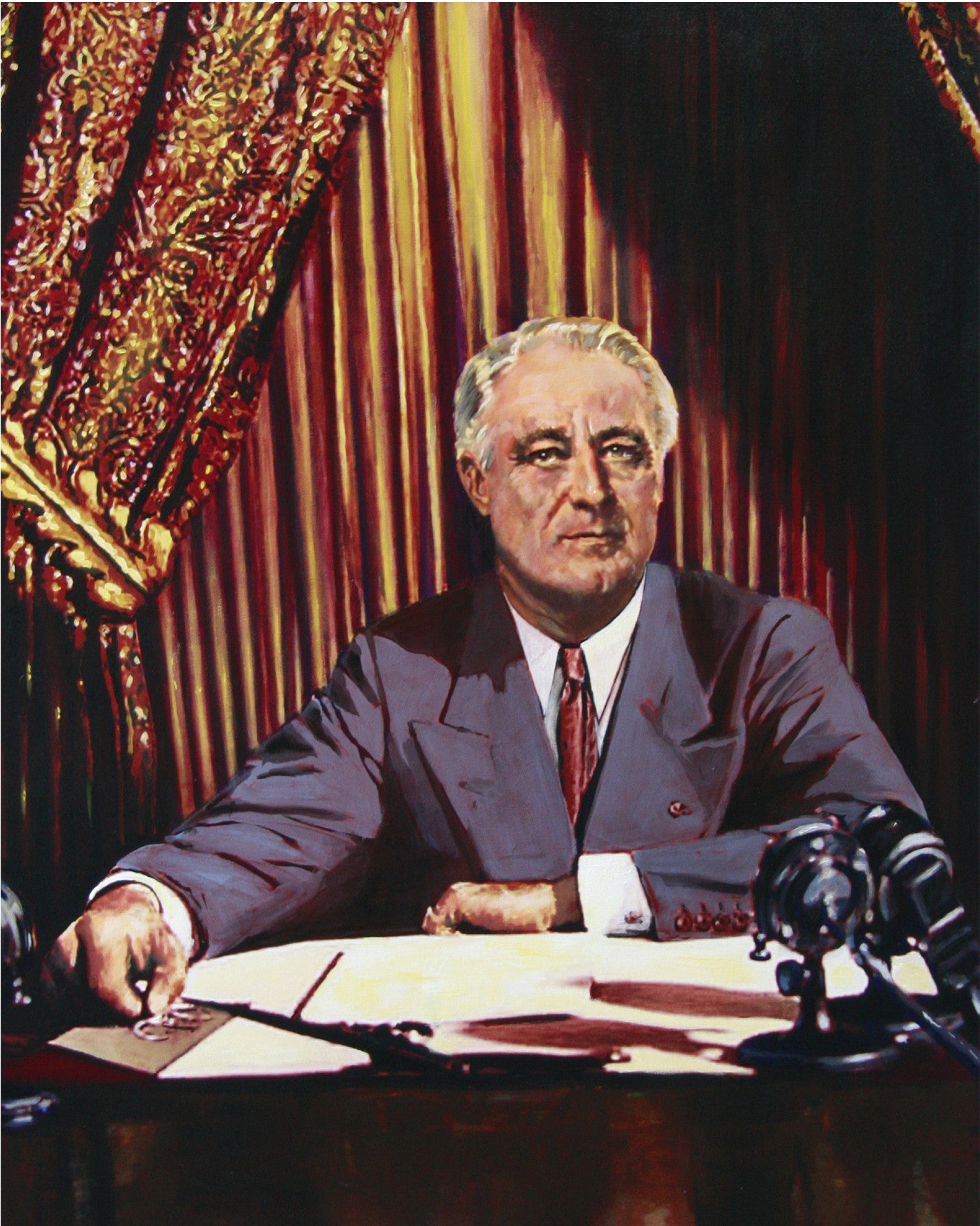 Description
Franklin D. Roosevelt
1882 - 1945
There is nothing to fear but fear itself
 
We had to struggle with the old enemies of peace: business and financial monopoly, speculation, reckless banking, class antagonism, sectionalism, war profiteering. They had begun to consider the government of the United States as a mere appendage to their own affairs and we know now that a government by organized money is just as bad as a government by organized mob.
10 A7 blank note cards, bled to the edge on white glossy card stock. Descriptive text on back. Packaged with eggshell envelopes in crystal clear top box with silver elastic loop.
 Discounts on orders of over 100 cards.    Please contact us for details