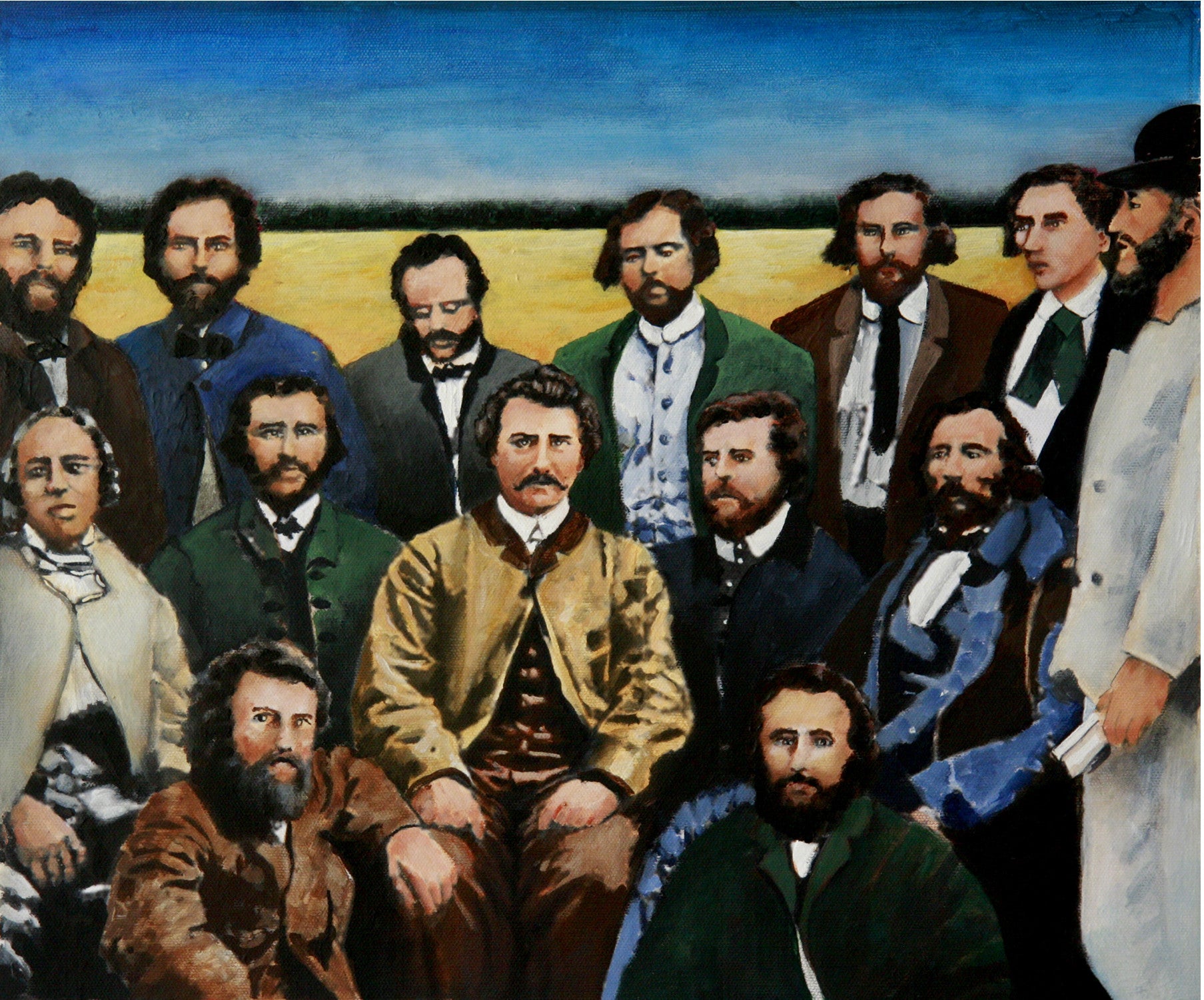 Description
LOUIS RIEL
My people will sleep for one hundred years, but when they awake, it will be the artists who give them their spirit back.
Louis Riel with his Manitoba provisional council in 1870.
10 A7 blank note cards, bled to the edge on white glossy card stock. Descriptive text on back. Packaged with eggshell envelopes in crystal clear top box with silver elastic loop.
Discounts on orders of over 100 cards.    Please contact us for details