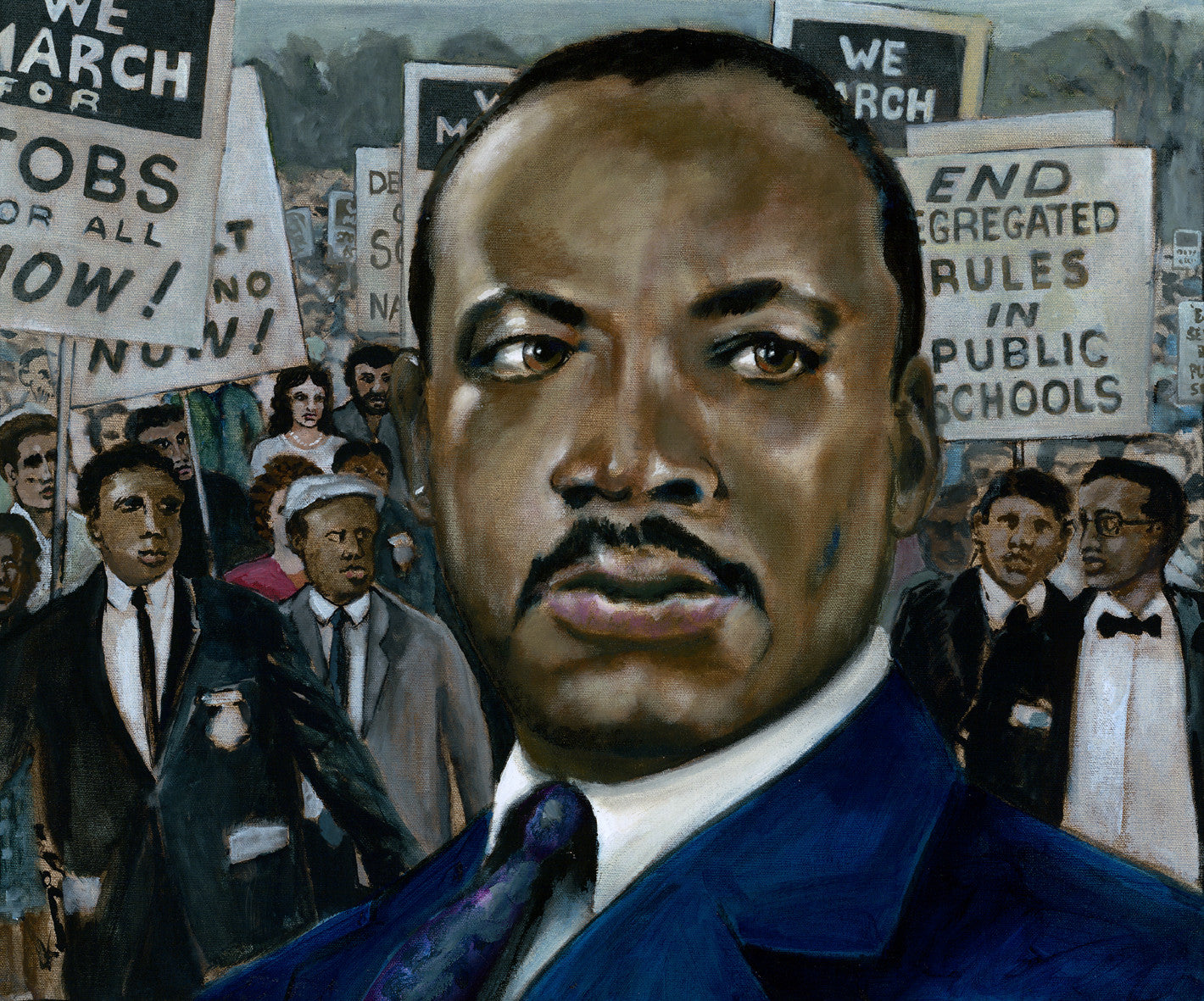 Description
MARTIN LUTHER KING, JR.
Injustice anywhere is a threat to justice everywhere.
An individual who breaks a law that conscience tells him is unjust and who willingly accepts the penalty of imprisonment in order to arouse the conscience of the community over its injustice, is in reality expressing the highest respect for law.
Letter from Birmingham Jail, April 16, 1963
Museum quality giclee print on German etching paper. Image size 16" x 20" with 2.5" white border. Edition of 25 only. Signed and numbered by the artist. Certificate of authenticity and framing suggestions. Packaged in crystal envelope and custom made cardboard folder.