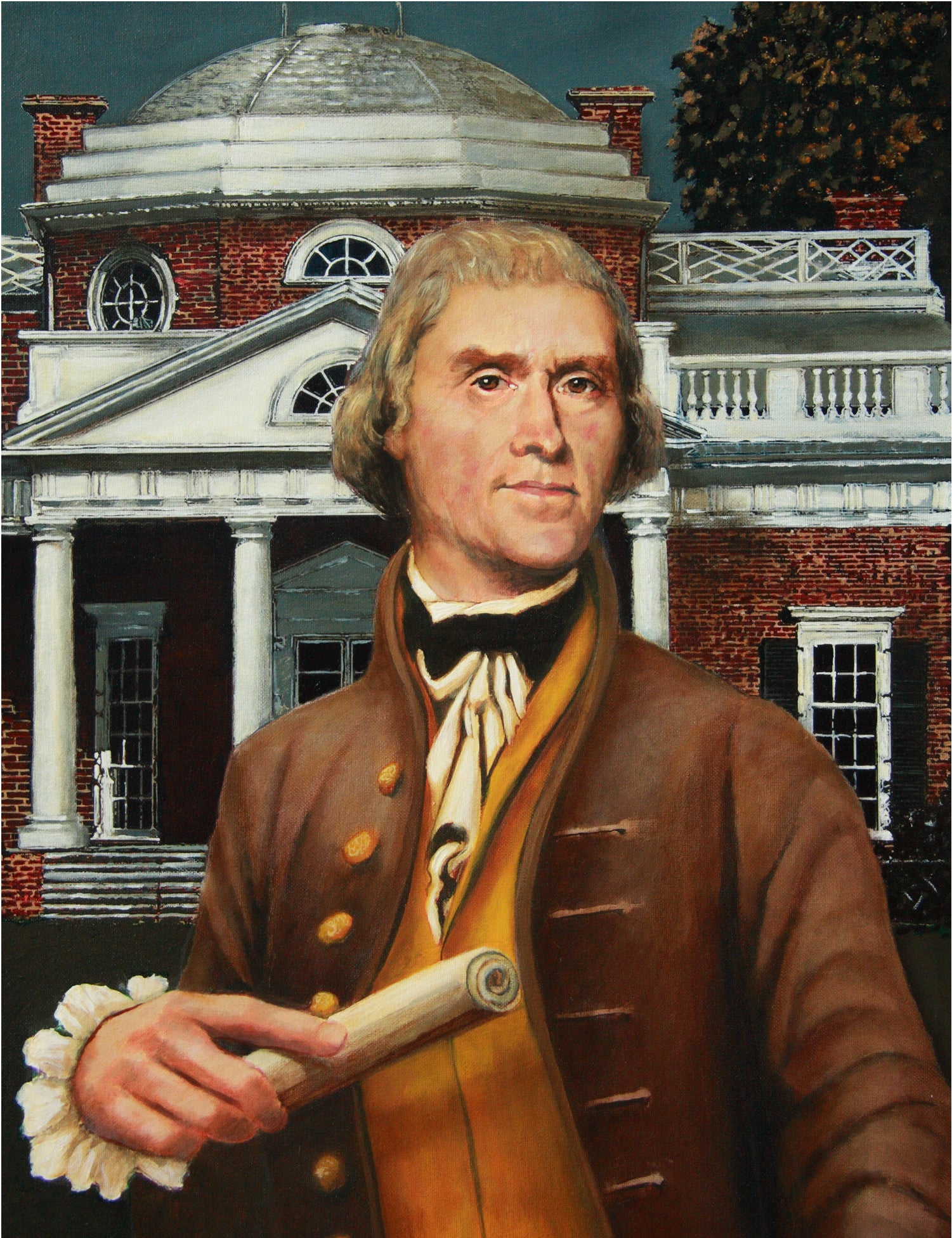 Description
THOMAS JEFFERSON
1743 – 1826
Honesty is the first chapter in the book of wisdom.
Founding father.
Author of the Declaration of Independence and the Virginia statute for religious freedom.
Statesman, diplomat, farmer, architect and scholar. Member of the Continental Congress, Secretary of State, Vice-President, 3rd President of the United States.
Museum quality giclee print on German etching paper. Image size 16" x 21" with 2.5" white border. Edition of 25 only. Signed and numbered by the artist. Certificate of authenticity and framing suggestions. Packaged in crystal envelope and custom made cardboard folder.