Atticus Finch. "Stand Up. Your Father's Passing".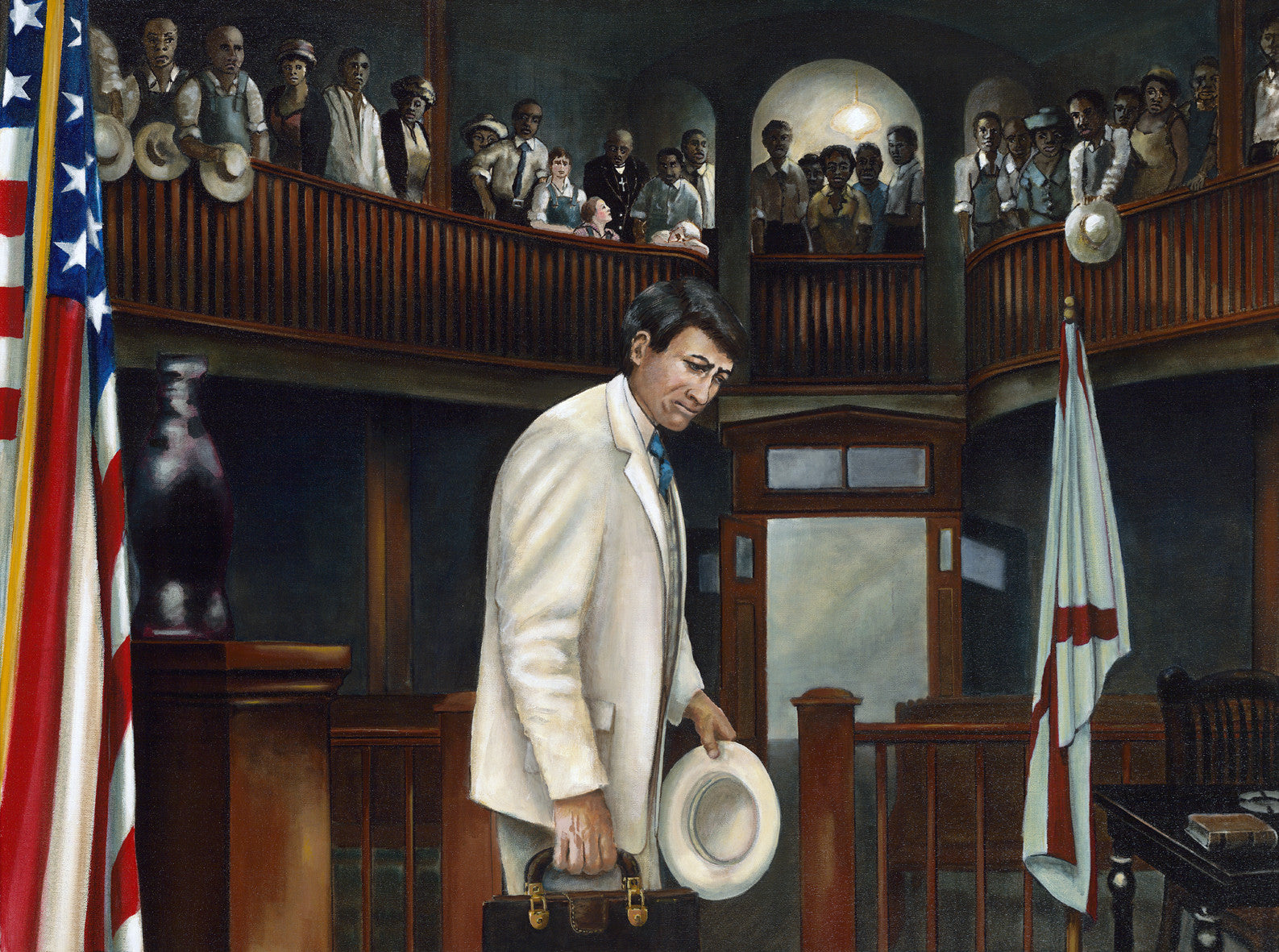 Description
MISS JEAN LOUISE, STAND UP. YOUR FATHER'S PASSIN'.
Atticus Finch leaves the Maycomb Court House after the jury conviction of Tom Robinson. The most poignant moment in the great American classicTo Kill A Mocking Bird.
Museum quality giclee print on stretched cotton duck canvas. 24" x 30". Edition of 25 only. Signed and numbered by the artist. Certificate of authenticity and framing suggestions.