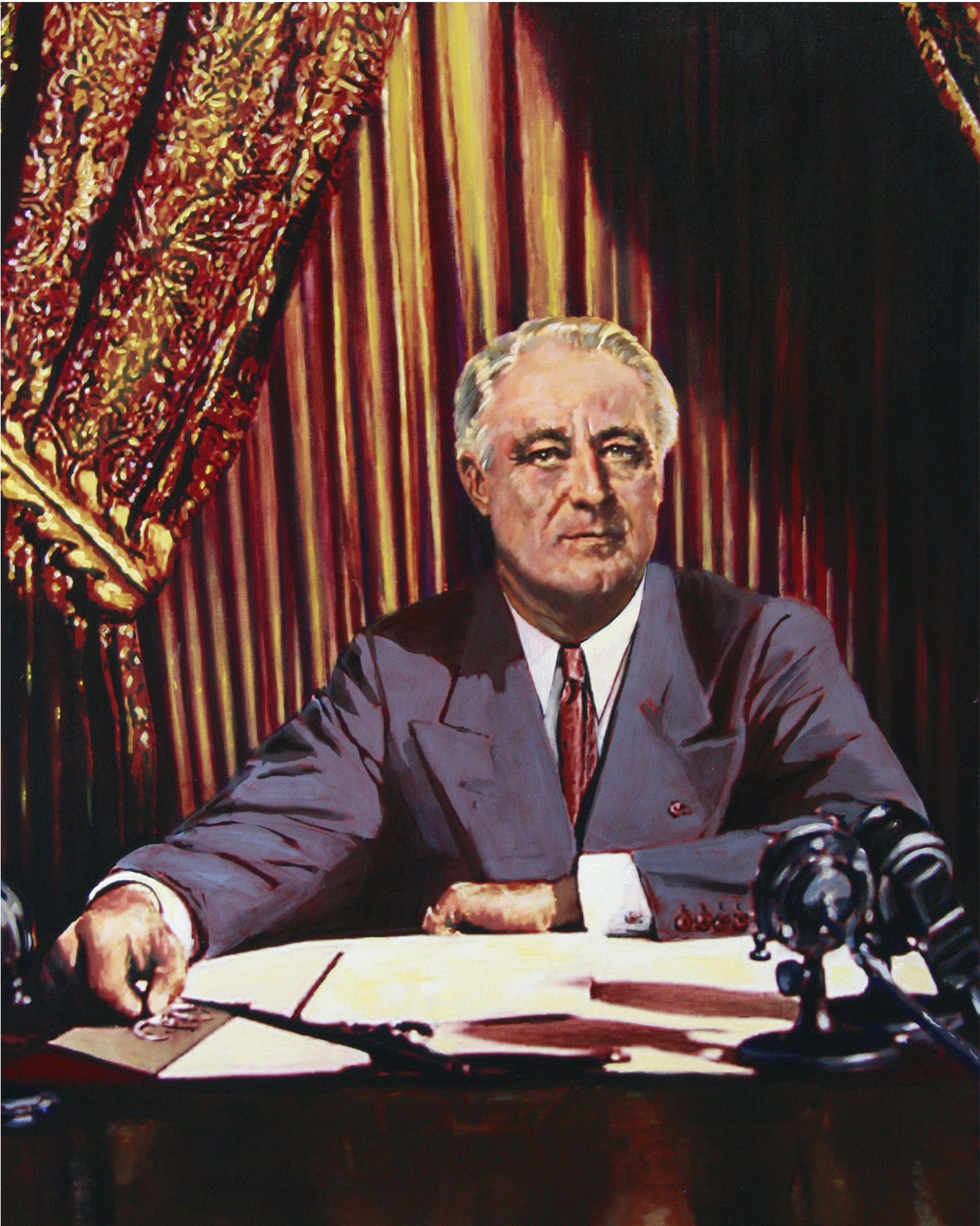 Description
Franklin D. Roosevelt
1882 - 1945
There is nothing to fear but fear itself
 
We had to struggle with the old enemies of peace: business and financial monopoly, speculation, reckless banking, class antagonism, sectionalism, war profiteering. They had begun to consider the government of the United States as a mere appendage to their own affairs and we know now that a government by organized money is just as bad as a government by organized mob.
Museum quality giclee print on stretched cotton duck canvas. 24" x 30".Edition of 25 only. Signed and numbered by the artist. Certificate of authenticity and framing suggestions.