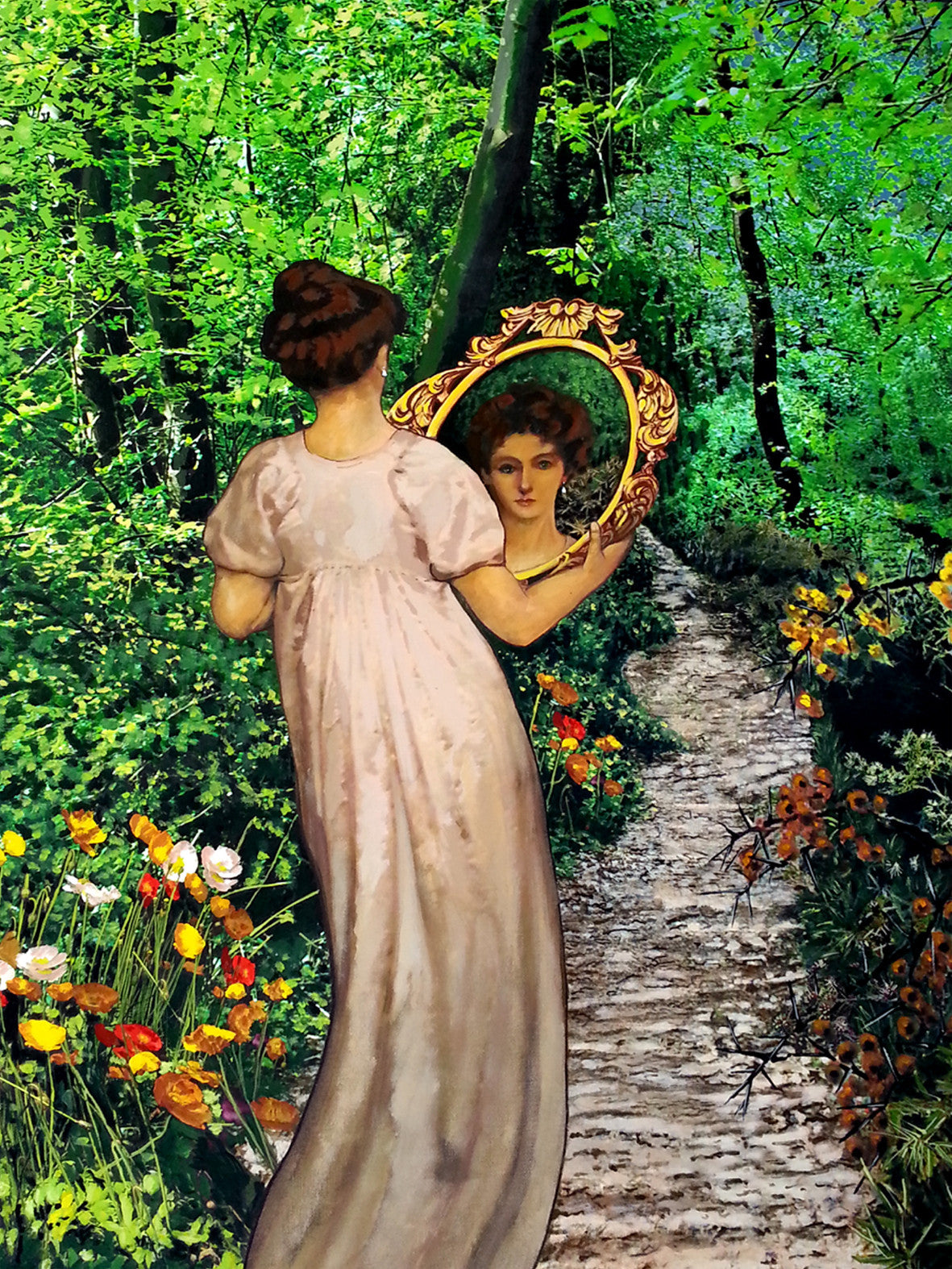 Description
CONSCIENCE
Even when there is no law there is conscience.
Reflected in her mirror she walks a narrow path bordered with flowers and thorns, between the way of an all too easy moral sense and the difficult route of a still and quiet conscience.
Museum quality giclee print on stretched cotton duck canvas. 24" x 30".Edition of 25 only. Signed and numbered by the artist. Certificate of authenticity and framing suggestions.