Thurgood Marshall and Earl Warren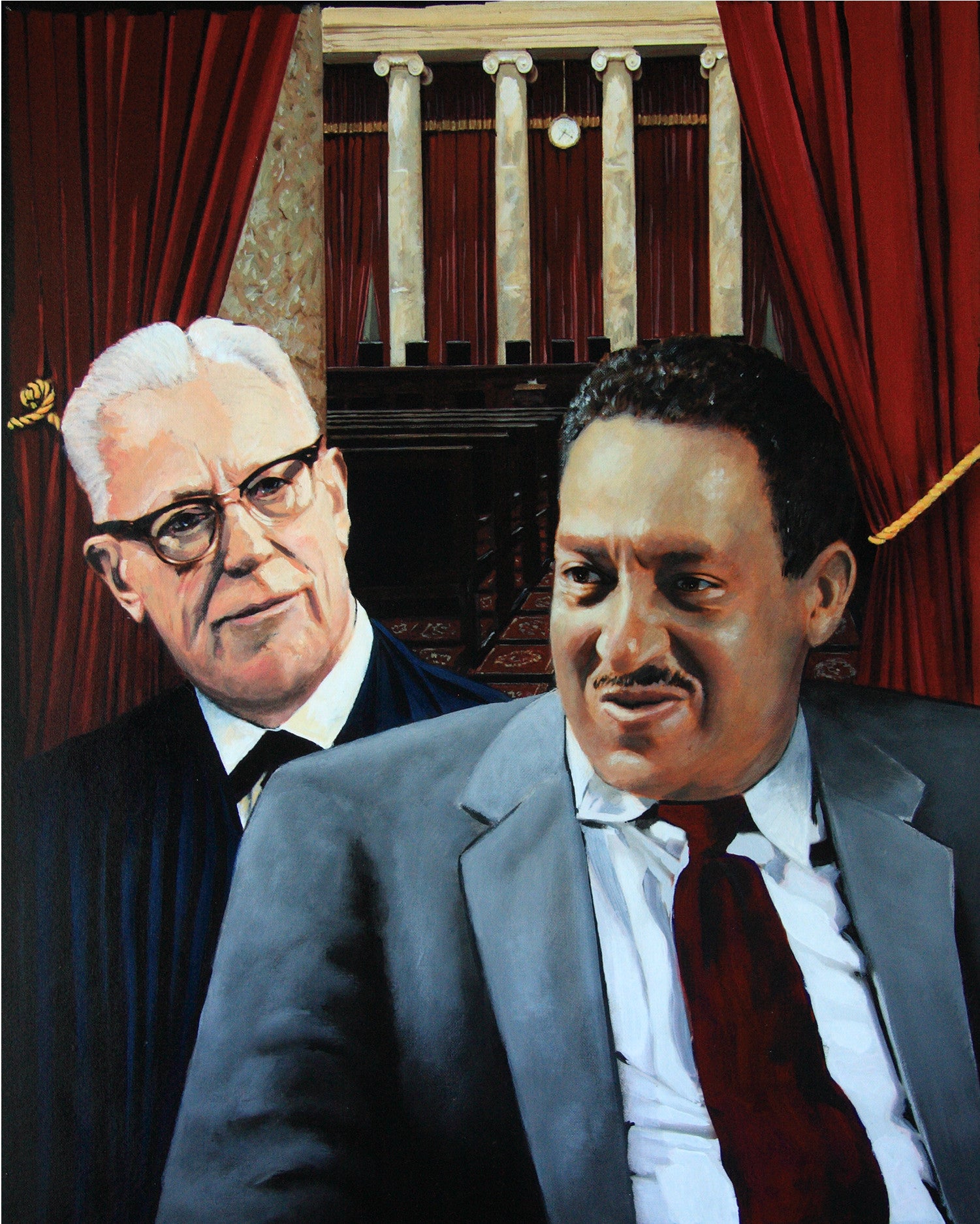 Description
THURGOOD MARSHALL
1908 – 1991
with US Supreme Court Chief Justice Earl Warren.
It will be the right of every American under the Sixth Amendment to have the protective shield of a lawyer between himself and the awesome power of the state.
Champion of civil rights, chief counsel of the NAACP and criminal defense lawyer. Solicitor General of the United States and Associate Justice of the U.S. Supreme Court.
.Museum quality giclee print on stretched cotton duck canvas. 24" x 30".Edition of 25 only. Signed and numbered by the artist. Certificate of authenticity and framing suggestions.