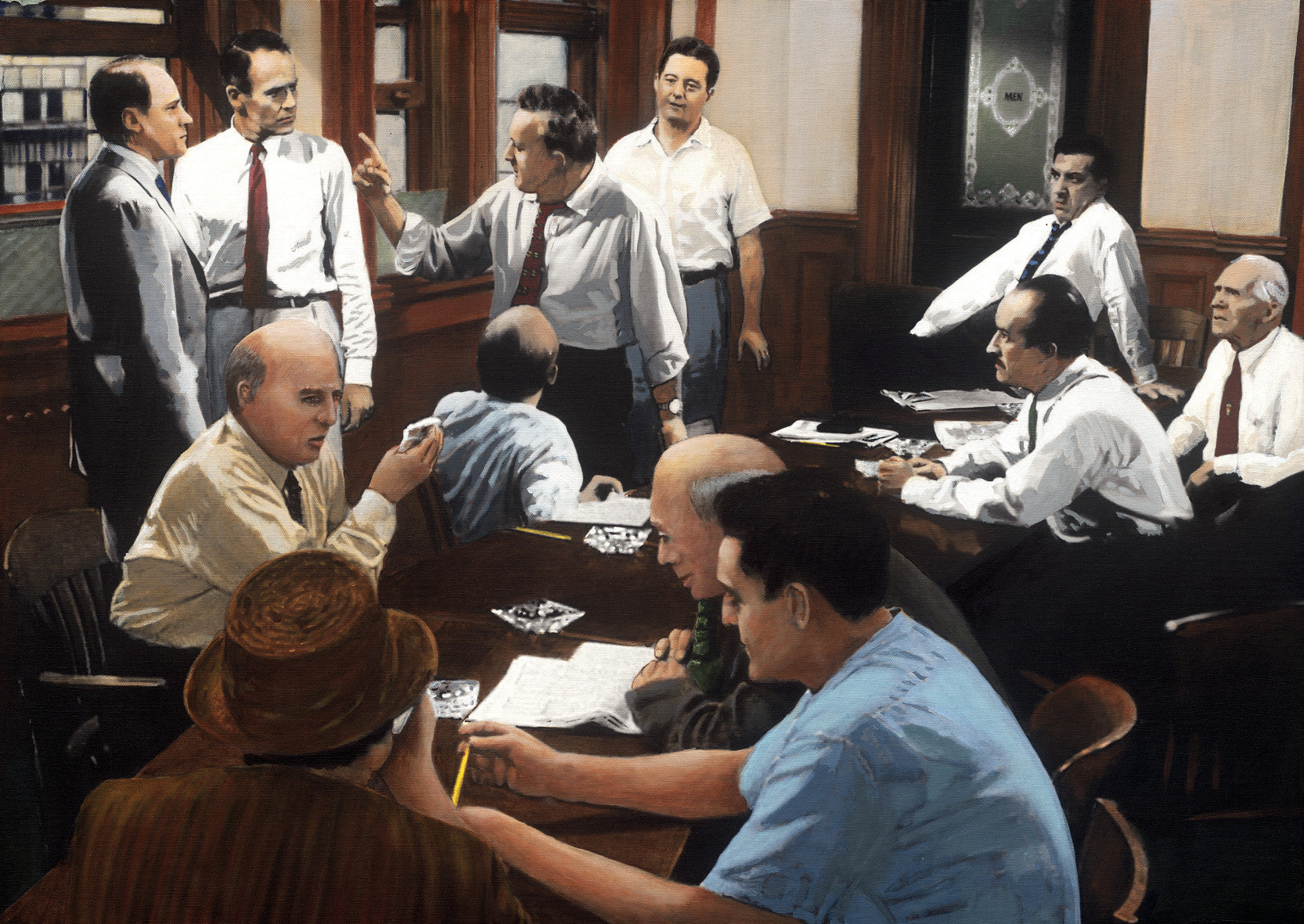 Description
 TWELVE ANGRY MEN
"I consider trial by jury as the only anchor ever yet imagined by man, by which a government can be held to the principles of its constitution."
Thomas Jefferson
Depicts a powerful scene from Sydney Lumet's famous 1957 film.
Museum quality giclee print on stretched cotton duck canvas. 24" x 34". Edition of 25 only. Signed and numbered by the artist. Certificate of authenticity and framing suggestions.